These are some articles that I wrote giving some directions about how to get started using these popular web tools. I put these as Google docs. I hope that you can use them and gain some new knowledge from them.
A Twitter Trove of Info by Cybraryman
Twitter Chat Schedule–A great Google spreadsheet telling you all you need to know about the tons of different Twitter chats available.
From the Teacher Challenge Website:
LiveBinders
Audacity
Voice Threads
Glogster
Wallwisher
Skype
Wordle
Screencasts
QR Codes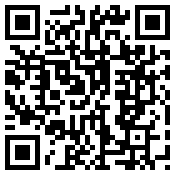 The QR code for this page.
Are codes that are like the barcodes for the 21st century. Below are some blogs to help explain then further and to add some resouces.
http://coolcatteacher.blogspot.com/2011/05/qr-code-classroom-implementation-guide.html
http://vr2ltchr.blogspot.com/2011/05/qr-codes.html
http://dougpete.wordpress.com/2011/05/07/a-fully-decked-out-qr-code/
How to Do 11 Techy Things In Your Classroom
The Super Book of Web Tools for Educators
Google Earth Across the Curriculum
10 Digital Storytelling Projects
Here are some of my favorite Websites/ Google Chrome apps and extensions
Websites:
http://www.tubechop.com
http://www.smore.com
http://cel.ly
meograph.com
http://www.jing.com
http://www.polldaddy.com
http://www.techsmith.com/snagit
http://www.somebodyshero.org
http://www.dvolver.com
http://www.goanimate.com
http://www.powtoon.com
http://www.make beliefscomix.com
http://www.pixton.com
http://www.toondoo.com
http://www.classbadges.com
http://www.teachparentstech.org
Google Drive Apps
wevideo
picmonkey
gmail attachments to
aviary for Google Drive
otixo
goo.gl/FBCPn
goo.gl/T7AyH
goo.gl/WwRda

Chrome Apps
wunderlist
entanglement
20 things I learned
simple booklet
numeric calculator
writer
biodigital human
aviary music creator
aviary audio editor
aviary google drive
webcam toy
daum equation editor
Chrome Extensions
trash can
goo.gl
amazon wishlist
google voioce / chat
adblock
tabcloud
screenshot
ie cloud
buffer app
boomerang for gmail